Family Update #2- The Forest Provides!
Dear Family and Friends,
Greetings in Christ. Thank you for all your prayers and support as we get settled on the homestead. We continue to profoundly miss everyone, but admittedly the 80 degree weather and sunshine helps with our depression. We also now have a living room replete with a green mid-century sofa and two sitting chairs from Roy Orbison's house (seriously).The past two weeks have been very busy and we are continuing to rediscover the joy of family life and enter into this place with a great joy and growing sense of belonging. It is amazing how much a place can form you, the people, the parish community, and the local hardware store are all becoming familiar. As are the wasps, the chiggers, the forest, the short storms and frequent mowing. The past few weeks have included some electrical work, plumbing, forest clearing, planting 14 trees, and preparing for the chickens (bees, ducks, sheep and cattle will hopefully follow).
God is not without a sense of humor. As we wait for our land to provide food for the table, the forest is providing a host of random goods for our projects, including an old tire for the seesaw, the roof for our chicken tractor, a pallet of old fireplace bricks, and as of last night, a hamper. This combined with a side of an old barn and some free pallets provided us with everything we needed.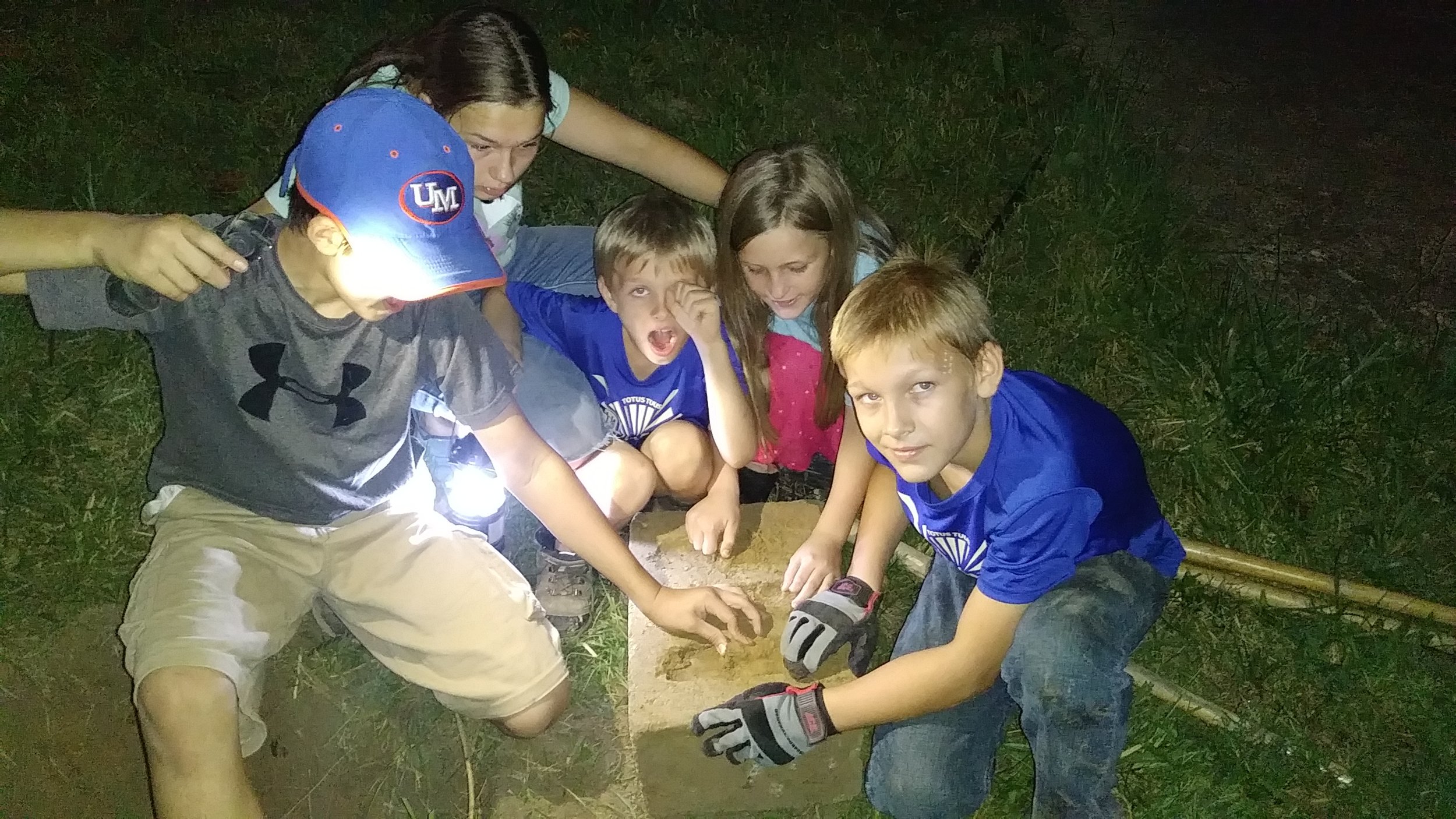 Tennessee Treasure Hunters!
The 18 in slab we hit could have been an old storm cellar or hidden vault of civil war gold, but alas it was just an old footing buried a foot down.
We came home to horses in our yard. Turns out that Myrtle and Gracie are regular visitors.
In addition to work there is plenty of time for leisure. Dancing in the park, dinner with Jimmy Mitchell, cleaning the pit for the parish BBQ.
Septic update: Still not working, though we have made progress with the state inspector. Should have it up and running next week. In the mean time collecting all our gray water for the garden.